---
Garage Door Repair


Calgary & Edmonton Depends On
---
If it involves a garage door, we can help. The Garage Door Repair Pros of Calgary and Edmonton are here to help you 24/7. We believe you should always have someone to depend on, especially when facing an emergency like a broken garage door.
For Open & Shut Service Call The Garage Door Repair Pros
Calgary & Edmonton Garage Door Repair
Serving Calgary, Edmonton, St. Albert, Sherwood Park & Surrounding Communities Since 2008
---
---
---
What Can We Fix On Your Garage Door?
Residential Garage Doors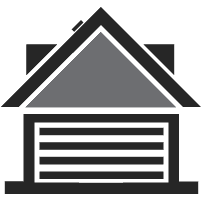 From steel garage doors to fiberglass and wood garage doors, we have a wide variety to meet your requirements.
Garage Door Repairs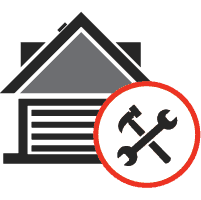 Doors should be an open and shut case. If yours isn't, we can help. We have technicians ready to service your garage door. 24/7 emergency service available.
Garage Door Openers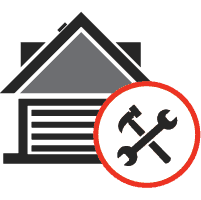 Alberta Proud
---
We are proud to be Albertan-owned and operated, having worked hard over the past decade to build a good reputation in both Calgary and Edmonton. Our business is based on service and a job well done. When considering a company to service your garage door needs, please consider working with a local company that has skin in the game! With one call you'll find out why Calgary and Edmonton depend on the Garage Door Repair Pros.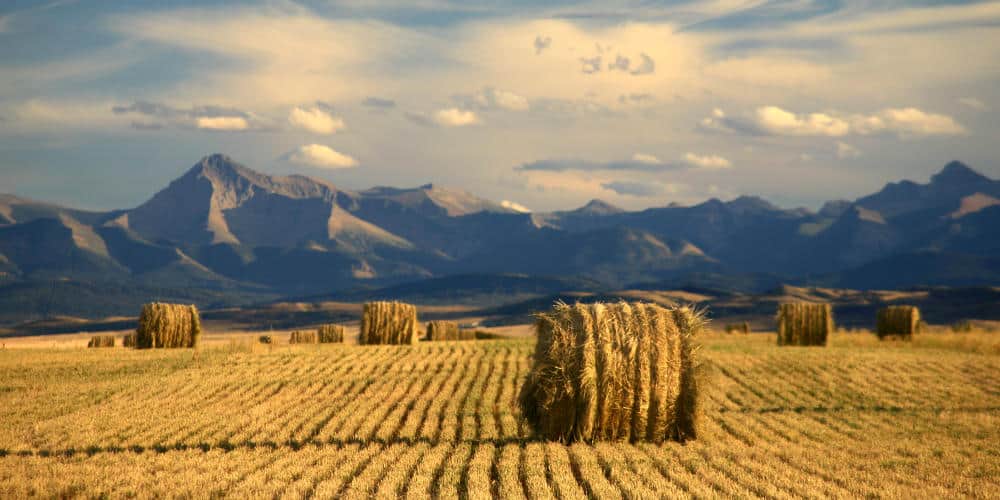 In 2022 We Have Done Over
---
Performed More Than
After-Hours Repairs
How Much Does Garage Door Repair Cost?
Garage Door Springs
Garage door springs are comprised of two types - extension and torsion. Due to the nature of these springs, and how much weight they hold, you cannot replace them yourselves.
This is why garage door springs often cost more to repair or replace, they require more time and effort. The springs themselves can cost over $75 per spring.
Never repair or replace a garage door spring without proper training.
Garage Cables
Garage door cables work with springs to help lift and close your garage door. You need both springs and cables to lift your door. The tension wire is attach on one end at the bottom of the garage door in a slot and then is rests on the drum near the top of the garage door track. Many times there will be problems when the tension cables come off of the drum track and you will have to realign them
Garage cables can cost between $15 to $50 each. As with garage springs, do not repair or replace without proper training and equipment.
Garage Door Openers
Garage door openers are motorized devices that both open and close your garage door, they are controlled by a switch on your garage's wall. The three main types of garage openers are: chain drive, screw drive, and jackshaft openers. Many newer garage openers even implement Smart features, allowing you to control them from your phone.
A new garage door opener can cost $150 and up, all depending on what type you wish to buy, and the features included in.
Panel Replacement
Your garage door is actually a series of panels, all connected together by hinges. This is what allows your garage door to slip up and across the ceiling of your garage. The average garage door panel costs between $150 - $1000 each.
Learn More About Our Garage Door Services
What Is Garage Door Repair?
Whenever something isn't working properly on your garage door: spring, panel, motor, opener, you need a professional garage door repair technician to work on it. Now, you could be tempted to hire a handyman or use a random friend, but that could be a mistake. That is because garage door repair requires specialized tools and knowledge. A garage door weighs a minimum - of 400lbs, so when working on it, you need two people and need to know which parts will keep the garage door from falling on you.
Garage Door Repair - Learn More
---
---
How Does Garage Door Installation Work?
Installing a garage door is a job for two-three people. This is because of how much it weighs. When your garage door is opening and closing, the springs and cables do a lot of heavy lifting, this is why when you are installing or removing a garage door, you need enough people to handle its weight. It's only once the garage door is securely attached to the garage door springs and cables that the garage opener can do the heavy lifting.
Garage Door Installers - Learn More
Our goal is to help homeowners better understand their garage doors. There are many dos and don'ts, so make sure you read each post thoroughly to avoid making any mistakes.
Why Garage Door Repair Pros?
If You Want a Hassle, You Won't Find it Here
Albertan's already have enough on our minds- a dicey experience with your garage door contractor shouldn't be one of them!
We believe in simple business: doing right by our customers each and every time.
We Back Our Work
Our garage door and door opener installations are backed by both an installation warranty and a manufacturers warranty. Our repair services are warrantied for 90 days on our workmanship, with the balance of manufacturers warranty on any parts we use.
It's a Service, Not a Sale
Tired of being upsold, cross-sold, and just sold in general? We get it. We promise that any recommendation we make is based on what you need to meet your goals.
Transparent Quoting & Servicing
Being transparent during our quoting and servicing process empowers our customers to know where their money is going. We know that by doing right by you, you'll refer your friends and family when they need us.
---
Calgary Office
Hours
M - F: 8:30 am - 5 pm
---
Edmonton Office
Hours
M - F: 8:30 am - 5 pm